The Journey of Riya Skin Care
At the heart of Riya Skin Care lies a profound respect for nature and its bounty. Our mission is simple: to offer organic skin care products that are both gentle and effective, allowing your skin to bask in the purity of natural ingredients.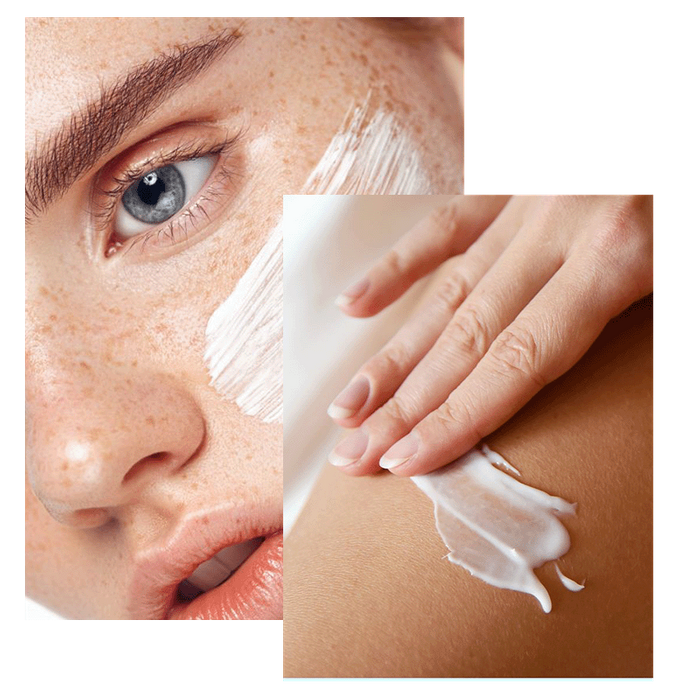 Our Roots in Nature
The inspiration behind Riya Skin Care is deeply entwined with the earth's raw beauty. We believe in harnessing the exceptional power of natural ingredients. From the aromatic allure of flowers to the nourishing touch of herbs, our products capture nature's essence, providing your skin with the tender care it deserves.
Riya's Commitment to Purity
Ensuring that our products remain authentic and pure is at the core of what we do and deeply embedded in our values. Every formula in the Riya Skin Care line undergoes rigorous scrutiny, subjected to detailed checks and balances, to ensure it aligns with our organic promise. With a steadfast commitment to excellence, we are dedicated to transparency at every step of the product journey. By choosing us, you're not only opting for products but a belief system. You're choosing skincare that stands for integrity, quality and a deep-rooted respect for nature's offerings.
Veteran and Woman-Owned Business
As a proud veteran and woman-owned business, Riya Skin Care combines the strength and dedication of our military background with the unique perspective and passion of women in business. Our commitment to excellence is deeply rooted in the values instilled during our service and fueled by the drive to make a difference. We are honored to create products that not only elevate your skincare routine but also contribute to a larger mission of empowerment and support.
Trust in Our Organic Certified and Wild Harvested Ingredients
We believe in the power of nature to nurture and heal our skin. That's why at Riya Skin Care, we only use organic-certified ingredients and responsibly wild-harvested botanicals in our skincare products. We are passionate about offering skincare solutions that are free from harmful chemicals and additives, ensuring that all our formulations are safe, effective, and gentle on the skin. This means that you can trust that when you use our products, you are treating your skin to the best nature has to offer!
Wide Range of Natural Skincare Products
Indulge in our range of nourishing delights, crafted with love and care. From the deeply hydrating Body Butter to our Radiant Face Butter that illuminates your natural beauty, each product celebrates the beauty of nature and the artistry of our brand. Experience holistic care with our Tummy Butter for expectant mothers and pamper your hands with our Helpful Hand Butter or your lips with our Orange Blizz Lip Balm. Embrace the synergy of natural ingredients and passionate craftsmanship in every product, curated by a proud veteran and woman-owned brand.
All Skincare Products Made In-House
Quality is of the utmost importance to us at Riya Skin Care, which is why we make all of our skincare products in-house. From the initial formulation to the final packaging, our dedicated team works diligently to ensure that every product meets our rigorous standards. By overseeing the entire production process, we have complete control over the quality, integrity, and efficacy of our offerings.
Elevate Your Skincare Ritual
Riya Skin Care isn't just about products; it's an experience. As you incorporate our range into your daily rituals, you'll notice the transformative power of organic skin care products, each brimming with nature's best. Join us on a journey where tradition meets innovation, and nature meets nurture.